by Elizabeth Jane Howard
THE LIGHT YEARS is the first of five books in the sweeping saga of the Cazalet family, from a peaceful summer in the late 1930s through World War II into the early 1950s.
The patriarch and matriarch of the family — William (the Brigadier) and Kitty (the Duchy) — came of age in the Victorian era. They have three sons, all married with children, and an unmarried daughter.
Each generation faces a radically different world than their parents and grandparents as Britain goes from peace to war to a post-war world.
THE LIGHT YEARS is set in 1937. It's summer and the extended family has gathered at the Cazalet country house, Home Place, in Sussex, near Battle and nine miles from the English Channel.
Author Elizabeth Jane Howard covers in rich detail their privileged lives, still bound by class, propriety and traditions left over from pre-World War I days.
There are scars — Hugh lost a hand in the war and the husband of a sister-in-law lost a leg.
Mostly, though, these are peaceful years of plenty. Women marry — hopefully well — have children, keep their households running smoothly, manage their servants and take care of everyone left over either through formal charitable works or through their knowledge of their communities.
Sons Hugh and Edward work with the Brig in the family timber business. Edward has affairs to compensate for his wife's lack of joy in bed. Youngest son Rupert tries to balance his poorly paying job as a school art teacher with his dreams of becoming a painter and the insatiable demands of his wife, Zoë. And then there is Rachel, the unmarried daughter, who prefers women to men and is always at the beck and call of her family.
In the larger world, Prime Minister Neville Chamberlain is negotiating with German Chancellor Adolph Hitler as he masses troops along the border of Czechoslovakia. Family members quibble about whether war is eminent and Germany even a credible foe. At summer end, the Cazalets are collecting gas masks, gathering supplies and planning for a siege at Home Place.
In successive books, it is the children, who grow up and take the spotlight:
MARKING TIME (1991), set in 1939 as the family prepares for war;
CONFUSION (1993), set in 1942 and divided between blitz-hammered London and still peaceful Home Place, reflecting deep divisions within the family;
CASTING OFF (1995), the post-war years in which sons Rupert, Hugh and Edward face a crossroads in their own and the family's future and the grandchildren begin to take their places as adults; and
ALL CHANGE (2013), which includes the death of the family matriarch Duchy and the fading of the world she knew and raised her children in. Set at Christmas in the early 1950s, the daughters of the younger generation must define their own roles as wives and mothers with personal dreams and ambitions. Old compromises — Villy's tolerance of Edward's affairs; Rachel's failure to create a life for herself — demand payment now.
Reading THE LIGHT YEARS is like leafing through a faded scrapbook filled with photographs and mementos of a lost time. Reading this book is placid — at times almost flat.
Howard writes in lyrical detail: a boy's trek past pastured horses and dappled meadows, ending in a swim in a shallow muddy pond is idyllic. Her descriptions of the cook's lavish spreads for the extended family's dinners and teas are mouth-watering.
But the "stiff-upper lip," stoic traditions of the characters offer little drama. There is the philandering father who makes inappropriate advances to his own daughter. And the wife whose insecurity leads her to flirt with men for power and control — until the day one of those men turns the table on her.
The first two books formed the basis of a 2001 Masterpiece Theatre drama, "The Cazalets," starring Hugh Bonneville, Anna Chancellor, Stephen Dillane, Lesley Manville and Joanna Page.
About the Author: Elizabeth Jane Howard CBE, FRSL (1923 – 2014)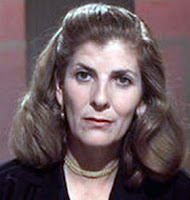 After working briefing as an actress and a model, Elizabeth Jane Howard turned to writing in 1947.
In 1959, the Sunday Times called her "the most beautiful woman novelist living in London." The focus on her looks, many marriages and sometime scandalous life instead of her intelligence and literary talents was an ongoing issue in her life.
Her first novel, THE BEAUTIFUL VISIT (1950), won the John Llewellyn Rhys Prize in 1951 for best novel by a writer younger than 30. Her second novel, THE LONG VIEW (1956) describes a marriage in reverse chronology.
She was married three times, the last to novelist Kingsley Amis. Her stepson, Martin Amis, has credited her with encouraging him to become a more serious reader and writer. He in turn, encouraged her to write the CAZALET CHRONICLES.
The Cazalet Chronicles are loosely based on her own family and youth. Like the Cazalets, her family had a business importing timber.
She also wrote short stories, screenplays and TV scripts for "Upstairs, Downstairs." Her autobiography, SLIPSTREAM (2002), focused more on her scandal-splashed life than on her writing.