by Padraig O'Hannon
To attorney John Costa, Angela Grady is as lovely and sweet as the proverbial Irish rose.
To Irish police officer James Finnegan, she's a cold-hearted terrorist who planned a car bombing 14 years earlier that killed his younger brother, Gregory.
Costa was smitten at his first sight of Angela at the law firm where they both worked. They shared a few lunches, but the age difference and her references to a boyfriend led him to give up pursuing a relationship with her.
But when the local police captain asks him to speak to Finnegan, everything turns upside down. Over drinks in Costa's favorite pub, Finnegan pulls out a bundle of files and starts telling of a 1998 car bombing in County Tyrone that killed 32 people, including Gregory. Finnegan believes the woman responsible is Angela Grady, or Siobhan O'Connor, as witnesses identified her.
If Finnegan thought the horrors of the event would be enough to convince Costa to help him bring Angela to justice, he was mistaken. Costa immediately goes to Angela and offers her his considerable financial, legal and investigative resources to fight extradition back to Ireland and prosecution.
This is a twisty story that makes it nearly impossible to guess who Angela really is. You'll have to bear with a slow start and a tedious amount of self-deprecation on Costa's part. The book is flawed by flat, predictable main characters. (Some of the supporting characters such as Jillian "Mack" MacDonald, Costa's researcher, are more promising.)
This is the first of the Irish Mysteries series. Its sequels are CHILD OF A CRUEL GOD and DEATH ON THE LAGAN.
About the Author: Padraig O'Hannon (1972 – )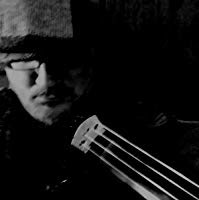 Padraig O'Hannon started writing seriously in 2012 after taking the annual National Novel Writing Month (NaNoWriMo) challenge to write a book in a month. This was his first published novel. In addition to the Irish Mysteries trilogy, O'Hannon wrote A FEW SIMPLE MURDERS, the start of a second series, and A FEW MURDERS MORE, its sequel. Both of these books also feature John Costa.
Employed in the information technology industry, he enjoys playing traditional Irish music on fiddle, flute and mandolin, among others, and taking care of two loyal dogs and a bevy of cats. He is a native of Belfast.