by Emma Flint
When Ruth Malone's kids — Frank, Jr., 5, and his sister Cindy, 4 — are kidnapped and murdered one July night in 1965, all eyes and fingers point to Ruth.
There's no evidence to tie her — or anyone else — to the crime. She's a cocktail waitress. Her clothes are too tight and too stylish. She's separated from her husband. She likes booze and enjoys sex with men she's not married to.
She becomes the target of relentless scrutiny by the police, the media and the neighbors. She is repeatedly interrogated. Heading up the investigation is Sgt. Devlin, a man so straight-laced he chastises a subordinate for wearing a wrinkled shirt, telling him such behavior could cause the public to lose confidence in the entire police department.
This is a chilling story of a flawed woman in a desperate and tragic situation. Just as her situation becomes too claustrophobic to bear, author Emma Flint drops in a surprise — and they keep coming even as you think the story has ended.
Flint offers readers a nuanced view of who Ruth is and why she behaves as she does. The suspense is tightly controlled. Underlying the action is always the question of who could kill two innocent children. That is a question without an answer until the shocking final pages.
Flint based this story on an actual case of cocktail waitress Alice Crimmins, who was convicted of the 1965 murder / manslaughter deaths of her young daughter and son. The case inspired at least two nonfiction books, a novel by Mary Higgins Clark (Where Are the Children?) and a movie.
Flint does not take a true crime approach in her telling. She offers a psychological perspective on the woman at the heart of this story.
For anyone who came of age in the late 1960s and whose life changed as a consequence of the Women's Liberation Movement, this is a chilling story of a woman convicted for her lifestyle while other suspects were ignored.
The Author: Emma Flint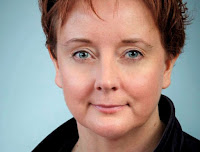 Emma Flint graduated from the University of St. Andrews with a master's degree in English language and literature.
Little Deaths, her first novel, was long-listed for the Desmond Elliott Prize, the Baileys Women's Prize for Fiction, and the Crime Writers' Association Gold Dagger Award.