By C. S. Harris
Two weeks ago, if you'd mentioned Regency-era novels to me, I would have replied that I'd rather read a ketchup bottle.
In a sack of books bound for a thrift store, I found C.S. Harris's first Sebastian St. Cyr series mystery,
What Angels Fear.
Now I'm hooked.
The older, traditional Georgette Heyer-style Regency romances stuck to the garden, ballroom or bedroom, fashion, attracting the right husband and protecting the heroine's maidenly purity.
The world Sebastian St. Cyr, Viscount Devlin, inhabits is much more robust historically and addresses issues with greater stakes.
The Regency period (1811-1820) is a rich environment for setting mysteries. Although staunchly defended by aristocrats and politicians, the British monarchy is vulnerable. Mad King George III is deemed unfit to rule. The Prince of Wales (King George IV when his father dies in 1820) rules the empire – at least on paper. The American colonies have revolted; the French sent crowned heads rolling. The Napoleonic Wars drag on at great expense, creating a fog of intrigue.
The Machiavellian Charles, Lord Jarvis, keeps the Prince of Wales as far away from true power as possible, leaving him to indulge his extravagant, ostentatious appetites. Dandy Beau Brummell rules fashion with a kid-gloved fist, claiming to spend five hours a day getting dressed and recommending the use of champagne to polish boots.
While the wealthy waltz, the poor scrounge for crusts. The middle class, getting richer on trade and war supplies, are considered second-class by the aristocracy. Poor mothers turn to prostitution to feed their children; children are hung for theft, and families broken apart by deportation to Australia.
Sebastian St. Cyr is both part of and removed from his peers.
As his father's youngest son, he was never expected to inherit the family title and lands. As his two elder brothers die one after another, he becomes the heir apparent, much to his father's seeming disappointment.
In the series' first book, What Angels Fear, he becomes the prime suspect in the violent rape and murder of an ambitious actress on the steps of a chapel altar not far from Westminster Abbey. Deciding his best option is to find the woman's killer, he embarks on an investigation that takes him through the dregs of London, the den of a French spymaster and the drawing rooms of his peers.
Along the way he adopts a crafty, 10-year-old pickpocket, Tom, and reignites his passion for Kat Boleyn, a beautiful actress who rejected his marriage proposal and abandoned him years earlier.  He briefly kidnaps Lord Jarvis' unflappable daughter, Hero, with whom he has a unexpectedly complex relationship in future books.
Equally appealing is Sebastian's friend and assistant Paul Gibson, a surgeon he met during nightmarish years in the Army.  Paul's lower leg was blown off by a cannonball, ending his time in the army and leaving him fighting an opium addiction. He lives in the shadow of the Tower of London, providing free clinical care, teaching and doing autopsies.
In addition to the mysteries solved in each book, there is an overarching mystery about Sebastian's origins, his parents' relationship, whether he can overcome the barriers that prevent him from marrying Kat, and how he will be able to meet the expectation that he produce a suitable heir to carry on the legacy of the St. Cyr family. C.S. Harris' pacing as she reveals information about these overarching mysteries is exquisite and makes the series addictive.
In successive books, Sebastian becomes a go-to investigator, able to move in both the highest and the lowest circles of society, with a bone-deep sense of justice, courage and a love for challenges.
Author C. S. Harris pins her stories on historical events: a murder in When Gods Die (Book 2), takes place in the Royal Pavilion in Brighton shortly before the Prince of Wales' appointment as Regent in June 1811, giving urgency to resolving the murder. A series of murders in Where Serpents Sleep have links to the assassination of Prime Minister Spencer Perceval, who was shot in the lobby of the House of Commons in May 1812. What Darkness Brings is about the Hope Diamond, and Why Kings Confess involves rumors that the son of French monarchs Marie Antoinette and Louis XVI did not die in prison as reported, but was actually spirited away and lives awaiting the right moment to make his claim to the French throne. Why Kill the Innocent touches on women's rights as advocated by Mary Wollstonecraft in A Vindication of the Rights of Women.
She does use some literary license in dealing with history, but not enough to disturb me as a reader. She also can be repetitive in the information she provides about her characters, but in the scale of sensual descriptions of the times, compelling characters and complex twisted plots, these are easy to forgive. In some of her books, such as Why Mermaids Sing and Where Serpents Sleep, the body count grows at such a rate it tests credibility, but only for analytic readers. Her books follow a tight timeline as they touch on historical events, which means that Sebastian may be solving two complex mysteries in the span of a month.  Again, this will only bother the analytic reader.
Sebastian St. Cyr mysteries in order
The novels below are listed in plot order. Although you could easily read these books in any order, you'll miss the unfolding of the mysteries of Sebastian's family and life if you don't read them in order. The author's website has videos of many of the books, if you want a
plot appetizer.
What Angels Fear, takes place in 1811 as the Prince of Wales becomes the Prince Regent taking power from his father, mad King George III. A beautiful, ambitious young actress Rachel York is found brutally murdered and raped on the steps of a chapel altar in a parish church near Westminster Abbey. An unusual dueling pistol points suspicion toward Sebastian St. Cyr, Viscount Devlin. As he runs for his life, he realizes his only hope is to find the killer himself.
When Gods Die, takes place in June 1811, when the aristocracy has gathered at the Royal Pavilion in Brighton. The Prince Regent, responding to what he takes as an advance from a beautiful young woman married to a shockingly old lord, finds the woman on a couch in an empty room – with a jeweled dagger that once belonged to Bonnie Prince Charlie sticking out of her back.  As the prince's doctor and advisors scramble to clear him from responsibility for the death, people on the street gossip about whether the House of Hanover is cursed with madness. Sebastian is invited to investigate because, as a member of the aristocracy, he can explore the issues without giving offense or ignoring the larger issues of the monarchy's security. The assignment has no appeal to him until he realizes that he last saw the odd bluestone and silver necklace the dead lady wore on his mother's neck just before she boarded a ship that sank in the channel during a storm.
Why Mermaids Sing, (London, September 1811), a series of grisly murders of young aristocrats threatens the early months of the Regency. Their corpses are dumped in public places with strange objects inserted in their mouths  Local magistrate Sir Henry Lovejoy turns to Sebastian for help as all are sons of highly placed aristocrats. Sebastian finds the fathers oddly uncooperative. Nothing seems to connect until Sebastian finds clues pointing to an infamous ship, mutiny and the near deaths of a group of passengers. One casualty of the incident was David, son of Charles, Lord Jarvis, the Prince Regent's cousin and the power behind the throne. Even as Sebastian hurries to halt the murders, his personal life is in tumult, and devastating secrets about his father's past have tragic consequences for his relationship with Kat Boleyn.
Where Serpents Sleep (London, 1812). Hero Jarvis, daughter of Lord Jarvis, becomes the only survivor – and witness – to the slaughter of eight young prostitutes in a Quaker house of refuge. Hero asks Sebastian to investigate because one of the victims was a well-born lady who inexplicably ended up on the streets. Fiercely independent and actively involved in the investigation, Hero herself becomes the target of killers even as her father seeks to shut-down the investigation to protect her reputation.
What Remains of Heaven (London, 1812). The violent death of a controversial, reform-minded Bishop of London leads Sebastian from back alley slums to the halls of power as he investigates and finds himself confronting well-guarded secrets of his own family's past.
Where Shadows Dance (July 1812). Paul Gibson, a surgeon and Sebastian's long-time friend, buys the cadaver of a young man illegally. The dead man, reported to have died of a weak heart, is a rising star at the Foreign Office. When Paul discovers a stiletto wound at the base of the cadaver's skull, he calls in Sebastian, who quickly finds himself in the shadows of international intrigue and diplomatic juggling. This book ends with Sebastian's wedding to a complex, independent woman with a socially appropriate pedigree.
When Maidens Mourn (August 1812). The death of a beautiful young antiquarian, Gabrielle Tennyson and the disappearance of her two young cousins — Alfred and George — reach into the mists of myths about Camelot, King Arthur and the Lady of Shalott. This mystery takes some license with the facts of Alfred, Lord Tennyson's family background and history, while offering a fascinating view of Regency attitudes about family reputations and bloodlines. As he investigates Gabrielle's last days, Sebastian encounters a tavern owner who so resembles him that several people comment they could be brothers.
What Darkness Brings (September 1812). Sebastian is called to the aid of his one-time lover Kat Boleyn when her husband is found standing over the corpse of a wealthy London diamond merchant. At the heart of the case is a valuable blue diamond, believed to have been part of the French crown jewels. Dangerous secrets and French intrigue dog his investigation.  On the personal front, Sebastian finds himself torn between two women he loves. Harris is brilliant at showing the evolving complexities of Sebastian's relationships with Kat and his new wife, keeping readers begging to learn more.
Why Kings Confess (January 1813). Paul Gibson is limping through the squalid lanes of his neighborhood fighting his craving for opium when he stumbles upon a severely wounded woman and a man whose heart has been cut from his body. Both are French. When Sebastian is called in by Paul, he recognizes the woman as someone he knew in his Army days in Portugal — a woman who has pledged revenge against him. The more he investigates, the more Sebastian finds himself tangled in a web of French spies, loyal royalists and the mystery of the "Lost Dauphin," the boy prince who disappeared in the French Revolution. Fighting against them are those who are more than ready to see the end of the war against Napoleon.
Who Buries the Dead (London, 1813) The grisly murder of a West Indies slave owner has a potential connection to the beheading of deposed 17th century Stuart monarch King Charles. The reappearance of a dangerous enemy from Sebastian's past takes his investigation into increasingly perilous circumstances.
When Falcons Fall (Ayleswick-on-Teme, 1813). A lovely young widow, found dead on the banks of the River Teme with a bottle of laudanum at her side, turns out not to be who she seems. In the village to honor a slain friend and find out more about his own ancestry, Sebastian is approached by the inexperienced village magistrate for help. The presence of Lucien Bonaparte, the estranged brother of French Emperor Napoleon Bonaparte complicates matters.
Where the Dead Lie (London, September 1813). The interrupted burial of a young boy who had been beaten and tortured, sends Sebastian on a desperate search for the boy's missing younger sister. The investigation turns harrowing as Sebastian explores the world of children left homeless as orphans or abandonment by parents hung or exiled to Australia.
Why Kill the Innocent (London, January 1814). Sebastian finds a veritable hive of potential murderers as he investigates the death of Jane Ambrose, a gifted musician and composer, who taught Princess Charlotte, potentially the next Queen of England piano. Unloved by her musician husband,bereaved by the deaths of her sons and protective of her students, Sebastian learns Jane is a lonely innocent surrounded by wolves.
#SebastianStCyr
The Author: C. S. Harris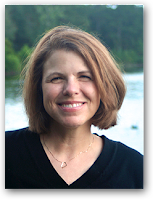 C.S. Harris
is the nom de plume of Candice Proctor, who also writes under the name C. S. Graham. The Sebastian St. Cyr Regency mysteries are among the more than 20 novels she has written.
As Candice Proctor, she has written historical romances and as C.S. Graham, she has written thrillers.
She holds a doctorate in European history, wrote a historical study of women in the French Revolution and has worked as an archaeologist on a number of sites in the United States, Australia and England.
She currently lives in New Orleans with her husband, retired Army officer Steve Harris, and a tribe of cats.