by Eliot Pattison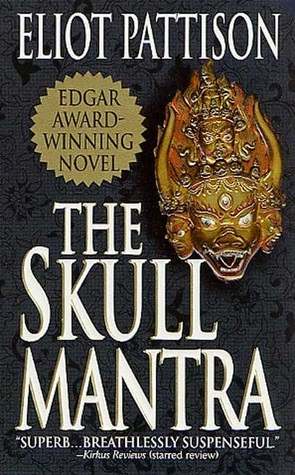 In an earlier time, Shan Tao Yun was an inspector for the Chinese Ministry of the Economy. When one of his investigations pokes too closely into the business of a higher authority, he is sent indefinitely to a Tibetan labor camp without trial.
In The Skull Mantra (Inspector Shan Tao Yun Book 1), Shan and the Tibetan monks in his work group are building a road for the Chinese when a headless corpse wearing Western clothing is found on the mountainside.
Though a prisoner himself, Shan is tapped by the district commander to investigate the case. The district's chief prosecutor is on vacation and a high-profile group of American tourists is scheduled to visit soon. No one else can explain the case in a politically acceptable way to satisfy Beijing and prevent a deeper investigation.
Shan faces a minefield of politics, religion and raw greed. His foes attempt to shift the blame for the murder to Tibetan monks to pull Shan off the track.
Shan is a classic doomed hero. When he was sent to the gulag, he lost all contact with his son and his wife, a rising party member. The compassionate wisdom of the monks in his work unit bring back memories of his late father, a denounced professor of history. He walks a knife's edge to survive, constantly facing the question what makes life worth living.
His sense of justice, the horrors of the Chinese efforts to eradicate Tibetan Buddhism and national identity and the corruption of the Party make for a fascinating character willing to stand for his values in impossible situations.
This is the first book in Pattison's Inspector Shan series. It won the Edgar Award for Best First Mystery in 2000 and was a finalist for best novel of the year in Dublin's prestigious IMPAC awards.
The Author: Eliot Pattison (1951 – )
An attorney specializing in international business law, Pattison advised and represented companies on international investment and trade issues. Pattison has made numerous visits to China beginning in 1980 and done extensive research into Tibet before the Chinese invasion.  In the Inspector Shan series, Pattison said, he specifically wanted a Chinese protagonist to show that it is not just the people of Tibet who are victims of the Chinese government, but the Chinese people as well.
Other books in this series (in order) are:
Water Touching Stone (2001)
Bone Mountain (2002)
Beautiful Ghosts (2004)
Prayer of the Dragon (2007)
The Lord of Death (2009)
Mandarin Gate (2012)
Soul of the Fire (2014)
In addition, Pattison is the author of the Bone Rattler series featuring an exiled clan chief, Duncan McCallum, who is sent on a British convict ship to the new world. These books focus on Scottish outcasts and Indians during the French and Indian War. Books in this series include:
Bone Rattler (2007)
Eye of the Raven (2010)