by Yiftach Reicher-Atir; translated by Philip Simpson
A good spy keeps tight, tidy compartments for her truths and her lies to survive a double life. But what happens when the yearnings for a different life, an impossible life, erodes the walls between compartments?
Yiftach Reicher-Atir, once director of the Israeli Army's special operations directorate, knows the life he writes about.  His book does an equally good job of telling about the day-to-day training and protocols a field agent must follow and the psychological impact of a double life on his character, Rachel Goldschmitt, also known as Rachel Ravid and Rachel Brooks.
The English teacher is Rachel Brooks who spent six years in an unnamed Arab country carrying out assignments for Mossad. She was suddenly pulled out of the country and retired from field work. For the past 15 years, she's been working at a desk job in biological weapons research in Tel Aviv. Her successes and exploits forever secret for reasons of national security.
The story opens when Rachel, in her 40s, returns to her native England after her father dies. At the end of the traditional seven days of shiva (mourning), she calls her former handler, Ehud, and tells him her father has just died "for the second time" and hangs up.

A call that her father had died 15 years earlier was the code that pulled her out of her undercover work. She has gone off the grid by the time Ehud calls Mossad to alert them that she had violated the protocols for retired agents when they leave Israel.
Ehud is assigned to tell his former mentor Joe as much as he can about Rachel. As much as Ehud says about the woman he trained and regularly debriefed, there is an equal amount that remains unknown: her longing for an unguarded moment, to share the success of a mission with someone else, to be known intimately by another person.
What Ehud suspects is that at a certain point Rachel began using the tools of deception on him. She mentions Rashid, a new English student, who comes from a wealthy family with a chemical business that sells to the Department of Defense. She doesn't mention when she begins sleeping with him. Nor does she mention her growing fantasies about having another life with other options.
This is a fascinating thriller in the style of John Le Carre. It depicts the loneliness, dangers and addictive thrills of being an intelligence agent. It also shows the extreme personal sacrifice involved in being a secret agent.
Reicher-Atir describes it as "a true story of real life operatives that are wholly made up and actual missions that never happened." He said he has based it somewhat on the lives of Erika Chambers and Sylvia Rafael, both Mossad agents. Chambers is assumed responsible for an explosion that killed Ali Hassan Salameh, leader of Black September and the lead strategist in the massacre of 11 Israeli athletes at the 1972 Munich Olympics. Rafael played a role in post-Munich Mossad operations in Europe before being arrested in July 1973 in Lillehammer, Norway.
The Author: Yiftach Reicher-Atir (1949 – )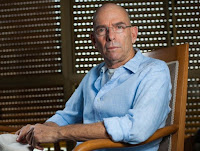 Born on Kibbutz Shoval in Southern Israel in 1949, Yiftach Reicher-Atir  participated in the 1976 Operation Entebbe hostage-rescue operation and other military and intelligence operations. He is the former head of the Israeli Army's special ops directorate, who retired with the rank of brigadier general
He describes his novel as "a true story that didn't really happen." While the book has been heavily edited by Israeli intelligence agencies, it loses nothing in its telling of the effects of living a double life on the life of an agent, or combatant as Israeli intelligence officers prefer.
He is writing a master's thesis on the literary depiction of the killing of Arab POWs in Israel's War of Independence fiction.